The Brain Audit Book Photo Competition Continues…. Here are a few photos for USA and Canada.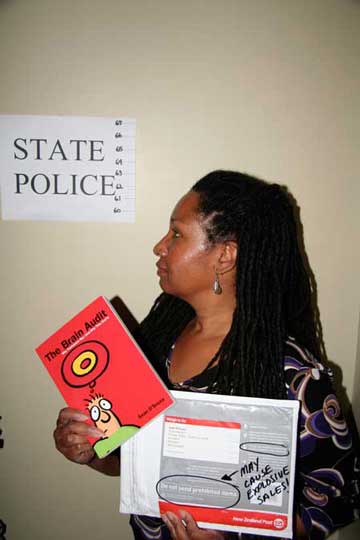 I've attached a few photos. I'm not sure which best shows what I'm trying to illustrate. Can you see the writing on the envelop that was used to send the book to me?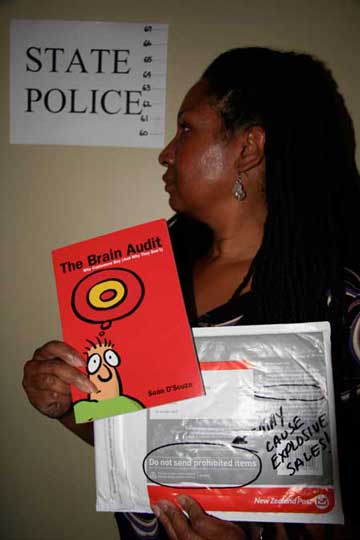 I wanted to ask the "real" police to take a photo in front of the station house but I was concerned I'd get arrested for being a nut!

Jacqueline Davis,  Wilmington, MA, USA
—————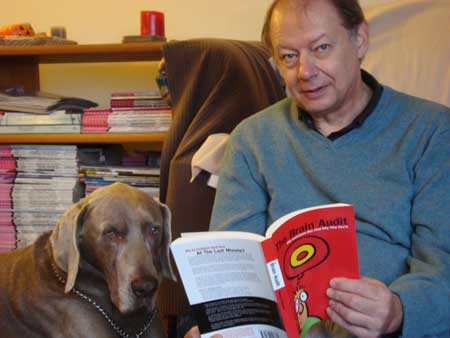 My friend's name is Charlemagne and he's been part of the Psychotactics/5000BC 'family' (at least in this house) from the get go!!
Now 14, he is still interested in cartoons … ;-)))
Noel Rodrigue, Gatineau (Aylmer), QC, Canada
—————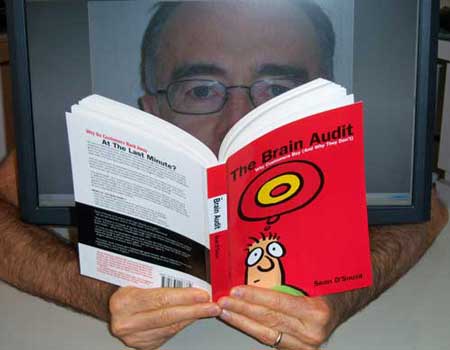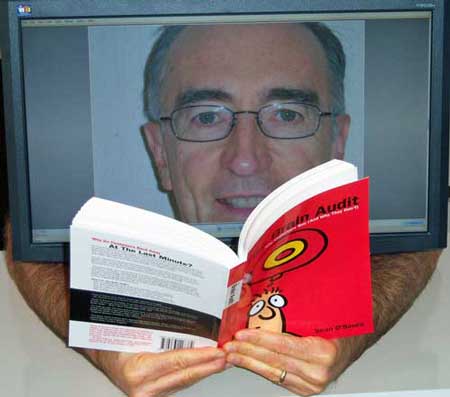 Randall Hardy,Ft. Lauderdale, Florida, USA
—————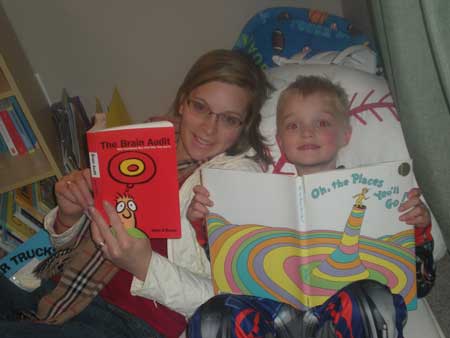 And one more…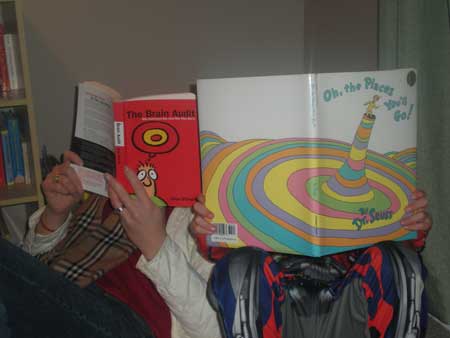 There is a story to explain the signficance of these pictures.
Several weeks ago, when the contest was first announced, I shared the information with my husband and asked him to help me think of a good idea.  Meanwhile, my son (Mark) was in his second week of kindergarten and happened to come home from school with his first library book (that he chose on his own), "Oh, the Places You'll Go" by Dr. Suess.
A day or two later, as Mark and I sat in his "reading corner" to read his book, my husband walked by and said, "There's your photo!"
As my husband was pointing out,  there is a lot of signficance to Mark's FIRST book selection.  Most people receive that book as a high school graduation gift, but here is Mark, just starting his journey of education.  And here I am, continuing my education well beyond high school and enjoying my  life-long path of learning!
Susan Kruger, Dearborn, MI, USA
—————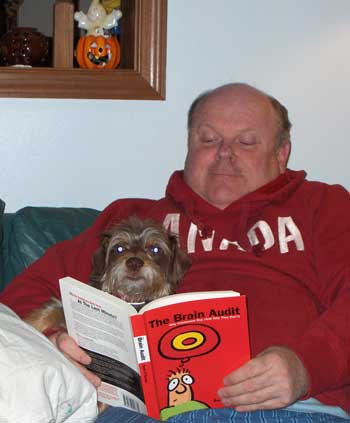 Alan Aimer, Blakeslee, PA, USA
—————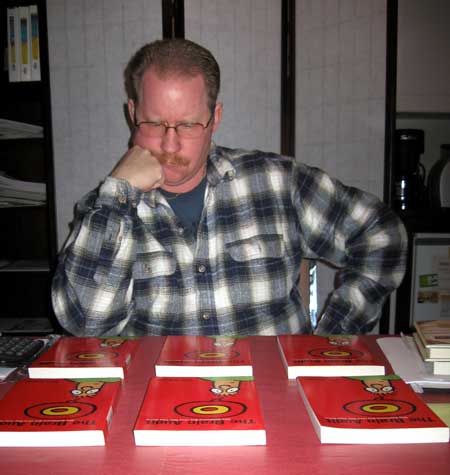 HMMM, Only six red bags, which one am I missing?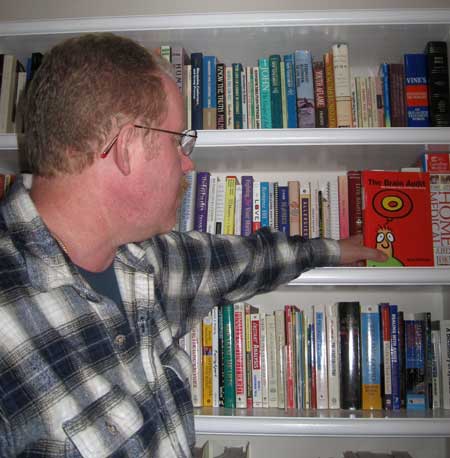 Found it at last! Now, where did I park my stalled marketing program?
Gerry Bock, Surrey, BC, Canada
—————